How to become a world class UX UI Designer and land your dream job in 16 weeks through our JMR framework
Even if you have no prior experience or have a completely unrelated technical background
Apply Now
Our students have launched their careers at ...
Our full time 16-week bootcamp features industry expert knowledge, one on one career coaching, and support to help you land your dream job.
Expert led curriculum
Learn from industry experts through a practical, interactive, and engaging environment. We partner with the top instructors to create a high-impact curriculum
Connect with top employers
As part of the bootcamp, you will get personalized support to help you launch your career by building your portfolio and connecting you with top employers
Get personalized support
Work with your own private design mentor and recruiter to polish your portfolio, practice interviewing, and apply to jobs so you can land your dream job in the design industry fast.
Success Stories from Future Digital Leaders
Alina
⭐⭐⭐⭐⭐
Levelled up!
It helped me enhance my portfolio and land my first intermediate design role
Betinho
⭐⭐⭐⭐⭐
Built a portfolio
It has been essential in my efforts to polish my portfolio and land my dream design job
Rohan
⭐⭐⭐⭐⭐
Got a job
My mentor who guided me on the best route to switch careers into UX design. I have now been working at my job as UX/UI Designer for 7 months!
Learn from Industry Experts

Our instructors and mentors have years of industry knowledge and will guide you to succeed throughout your entire UX UI journey. Our expert UX design instructors provide valuable insights for success in your career based on their practical in-depth experience working in the industry .
Teccelerator students get access to exclusive guest lectures and panel discussion events led by some of the world's leading subject matter experts and industry professionals.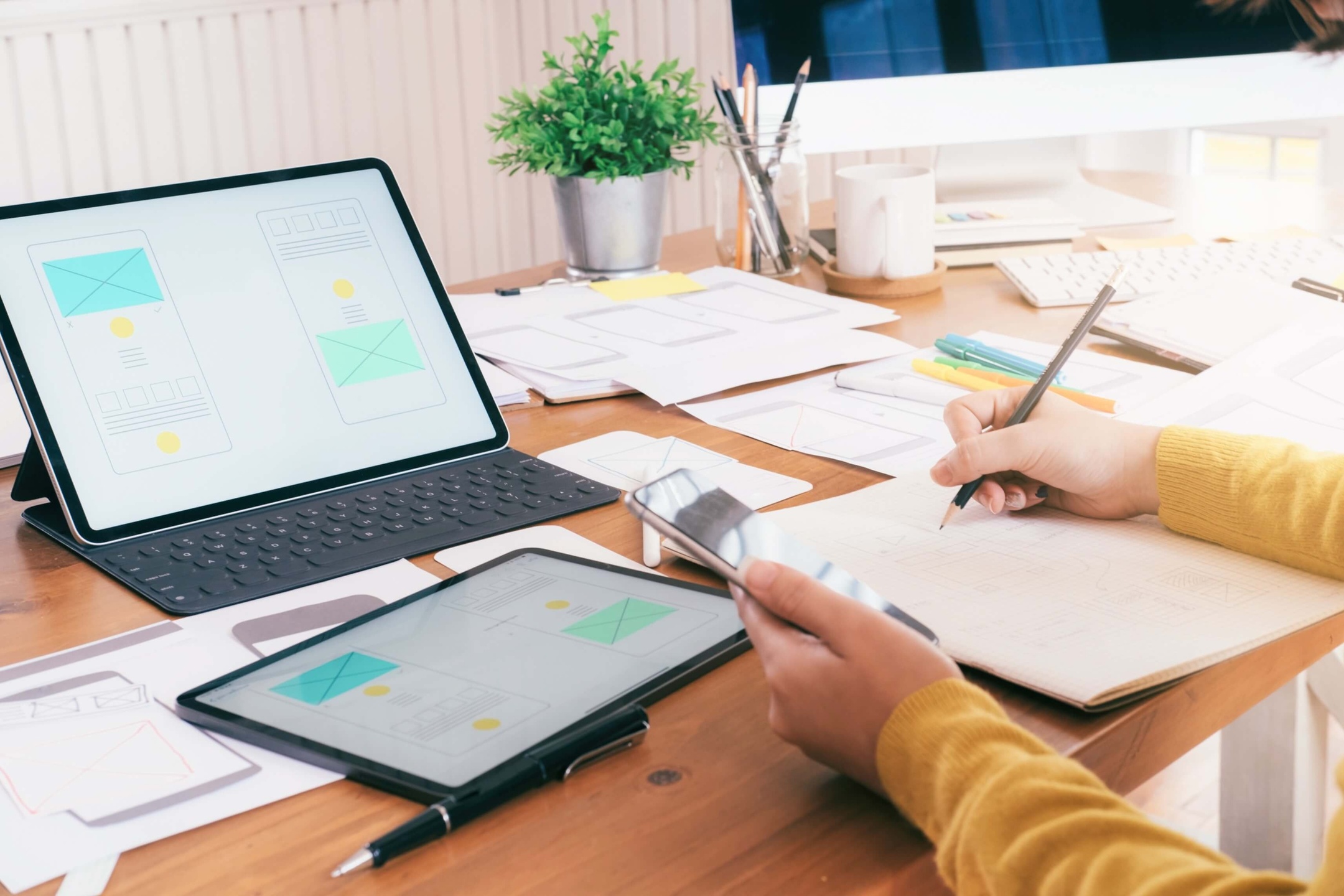 Build your portfolio, fast.


Most design courses focus on teaching the basics, leaving you all alone for the important parts: actually building a great portfolio and landing a job. That's where our bootcamp comes in to give you the support you need to get the results you want.
Our UX UI bootcamp pairs you with a world-class mentor and career coach who will work with you to help you…
Improve your design skills through actionable feedback

Build amazing portfolio projects and turn them into case studies

Create a kickass portfolio site that will wow recruiters

Begin applying to jobs and interviewing
This program is for you if ...
You're ready and committed to launching your tech career

You want to work with real life clients to improve your confidence, and communication skills

You want to start building better portfolio projects.

You're ready to start building your portfolio site.

You want to start applying to jobs, fast.

You feel all alone and don't have anyone to help you improve.
You've applied to some jobs but never heard back.
You were feeling confident but feel like you've hit a wall.
New age mentors to help you grow, learn, and upskill
Juliette Weiss
Senior Design Manager
Microsoft
Carl Wheatley
Recruiter
Meta
Mathijs Sterrenbug
Creative Director
Velicus
Jetmir Haxhiavdyli
Product Designer
Pfizer, Toptal
Learn in demand skills and get certified
Use your certificate to make a life-changing shift into a design career or stay competitive in the job market by learning new skills. Tech salaries are among the highest in the world.
What graduates receive:
A Certificate of Completion
A portfolio of projects to demonstrate your understanding of UX UI Design principles and industry best practice
Lifetime access to project material, resources, and lectures
Admittance to peer and professional networks that continue beyond course completion
Work with your own private design mentor and recruiter to polish your portfolio, practice interviewing, and apply to jobs so you can land your dream job in the design industry fast.
Be a part of the growing Teccelerator community of like minded individuals
Full Tuition
Save $495 when you pay in full upfront.
Scholarships
Teccelerator offers scholarship opportunities to underrepresented communities in tech including women and people of color. Check out scholarship categories to see if you qualify.
Installment Plans and Loans
Pay in easy installments throughout the duration of the course.
Or apply for a loan from our high-quality lenders. Contact us for more details about options
Frequently Asked Questions
---
Below you will find answers to some of the questions we get asked the most when applying. If you don't find the answer, please contact us by sending us a message here.
Do I need prior experience to become a designer and get a job?
What types of projects will I work on to build my portfolio?
Why should I consider a career in design?
Will I get a certificate of completion?
Will I get access to a mentor?
Will I get any career support?
Enroll Now
---
1

6-week bootcamp

with personalized mentorship and career support program designed to help you land your dream design role.
Sixteen weeks of UX UI Fundamentals, mentorship, and career coaching
Work with community partners to gain real life client experience
Lectures, homework, and practices sessions
Templates, worksheets, and resources
Private community group
Accountability partners
Networking opportunities
Apply now
United Kingdom 🇬🇧
24 Holborn Viaduct,
London, United Kingdom
EC1A 2BN
Canada 🇨🇦
250 Yonge Street, Suite 2201
Toronto, Ontario Canada
M5B 2L7